We're fortunate in Tasmania to have several businesses offering pellet heaters, and among them is Tas Energy & Heating, a business based in Somerset, North West Tas. Unlike some other retailers, Tas Energy & Heating specialize in high quality European pellet heaters rather than the more affordable or budget orientated Chinese brands. If you are after a European pellet heater then Tas Energy & Heating remains the number one retailer in Tas. Below is a breakdown of the business, who they are, what they do and what they offer to see what makes them different from other pellet heater retailers in Tasmania.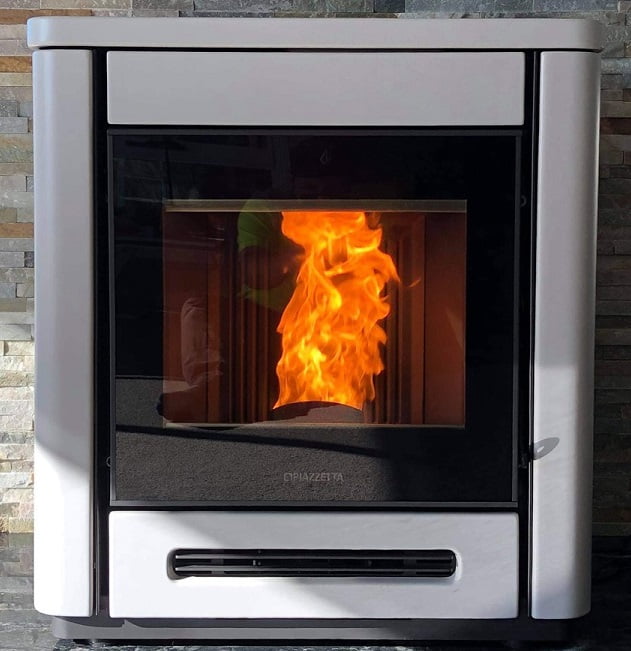 The short version is if you are going to buy a pellet heater in Tasmania and want a European model, then Tas Energy & Heating is the best place to buy one from. No other retailer has been selling European heaters in Tasmania as long as Tas Energy & Heating and offers such a wide range of Piazzetta models.
History
Tas Energy & Heating is a family-owned business based in the North West Coast of Tasmania. The business is run by Darren, a qualified electrician with over 30 years of experience, specializing in renewable energy, heating, and cooling. In 2017, Darren and Leanne became the Tasmanian Dealer for Piazzetta Pellet Heaters after searching for a high performing and good-looking pellet heater for their own household. Tas Energy & Heating offers a range of services and products including on and off-grid solar power, hydro power systems, solar water pumps, heat pumps, electrical contracting, and the high-quality Piazzetta pellet heaters.
Locations
Tas Energy & Heating has one location, Somerset, TAS. To contact them for further information, to enquire about available stock or to place an order for a Piazzetta pellet heater, their opening hours are Monday to Friday from 9am to 5pm. They are closed on weekends and public holidays. For enquiries outside of these hours, you can reach them at:
Email tas.energy@bigpond.com
Darren at 0457 555 883
Leanne at 0429 600 329
PO BOX 243, Somerset, Tasmania, Australia 7322.
Models and Services
Tas Energy & Heating sell pellet heaters, wood pellets and also offer servicing. European pellet heaters are usually much more expensive than Chinese pellet heaters, so expect to pay top dollar but the heaters are very high quality. They offer two ranges of Piazzetta Pellet Heaters: the SC Range and the SY Range. The SC Range is designed to be an affordable heating solution that still comes packed with usual features and a beautiful design. The SY Range is a luxury, high-end option that boasts Italian design and technology. While the SC Range offers an affordable option for those on a budget, the SY Range is a more expensive choice for those looking for a luxury heating solution.
SC Range of Pellet Heaters
Piazzetta's SC Range offers affordable pellet heaters that are easy to use and fully programmable. The Superior Range of pellet heaters in this range are whisper quiet, low maintenance, and have reduced electrical consumption. These pellet heaters offer practical features such as simple programming, automatic pellet feed, selection of room temperature, long burn time, superior remote control, tin humidifier, and digital controls. They provide a safe, clean, and affordable heating solution for any home. The models that Tas Energy & Heating sell includes:
Carol 6kw from $5,070.00
Melany 8.5kw from $5,240.00
Maryon 8.5kw from $5,410.00
Cleope 6kw from $5,530.00
SY Range of Pellet Heaters
Piazzetta's SY Range of pellet heaters combines Italian design and technology to offer superior heating solutions. Each pellet heater in the range features a patented Mulitfuoco System for even distribution of heat throughout the room. The Majolica Cladding enhances the aesthetic appeal and heat retention properties of the heater. The LCD remote control enables temperature, fan speed, and timer control from anywhere in the room. Additionally, the humidifier feature allows for optimal humidity levels and pleasant scents. The Energy Saving Function automatically adjusts the heat output and shuts down the heater when the temperature is reached, while the ducting feature in the P963C and P963M models provides independent climate control across different rooms of the house.
P920T 8.5kw from $7,680.00
P944 9kw from $8,480.00
LINE 9.2kw from $8,510.00
P220M 8.5kw from $9,190.00
P230C 11kw from $9,960.00
P930T 11kw from $8,520.00
P943M 12kw from $11,200.00
Pellet Heater Warranty
Piazzetta pellet heaters sold by Tas Energy & Heating come with a 2-year parts warranty.
Pellet Heater Parts
No information is listed anywhere on the website about cost of parts or availability.
Wood Pellet Prices
Pellets in 15kg bags, made from 100% hardwood and manufactured in Tasmania, are supplied by Tas Energy & Heating. The bags are available for $12 each, with a discounted rate for Piazzetta Heater owners, and bulk purchases are also an option. Pick up is available from Somerset, Tasmania, while delivery via freight can be arranged at an additional cost depending on the location. You can buy wood pellets in Tasmania for less than this price but the brand they sell and price is very reasonable and most other retailers sell this brand of pellet for a higher price.
Installation Costs and Services
Installation services are provided by Tas Energy & Heating in the North and North West regions of Tasmania. For installation services in the Southern parts of Tasmania, they can can arrange for a licensed plumber to assist with the installation. Depending on the type of heater and complexity of installation required, the installation cost may vary. Tas Energy & Heating recommend for a full installation it is recommended to budget a minimum of 4 hours, excluding additional building work. They charge $1000 for a standard installation.
If you are looking to buy a Piazzetta pellet heater from Tas Energy & Heating but want to arrange your own installation, they can organise delivery. Freight services to depots located in Burnie, Launceston, and Hobart can be arranged by Tas Energy & Heating. So unless you live on the East or West coast of Tasmania, then it looks like they can deliver somewhere close to more areas.
My Thoughts on Tas Energy & Heating
If you want a high quality Piazzetta pellet heater in Tasmania then Tas Energy & Heating is the best choice. While you can now buy Piazzetta pellet heaters from Hunts Heating in Hobart, the range they sell is extremely limited (as of February 2023). It basically means that Tas Energy & Heating is still the best place to buy Piazzetta heaters in Tasmania. They've been running since 2017, which isn't as long as Pellet Fires Tasmania, but it's long enough that they know the pellet heater business and how to provide support. I'd have total confidence buying a Piazzetta pellet heater from them.
However, a few questions come to mind. First, warranty or the length of the warranty offered. Only a two-year warranty on a pellet heater that might cost $10,000? Also, installation cost is going to be at least $1,000 which doesn't include flue and hearth, so at least $2,000. That means you are looking at a fully installed price between $7000 for the cheapest Piazzetta heater or $12,000 for the most expensive. Also, Tas Energy & Heating also only stock and sell one brand of pellets, which just happen to be the most expensive. There's nothing stopping you from buy EcoPellets, Tassie's best value pellets, but there's a lack of information on their website about alternative and more affordable pellets.
Overall, I'd happily purchase a Piazzetta heater from Tas Energy & Heating. They know their stuff and are currently the best place in Tasmania to buy Piazzetta heaters from. However, keep in mind Piazzetta and European pellet heaters aren't cheap. If you'd like to see what other heaters are available in Tasmania or other states, check out my top 5 pellet heaters in Tasmania article or the best pellet heaters in Australia.
Resources:
Tas Energy & Heating (website)