Piazzetta is an Italian company that specializes in the production of high-quality pellet heaters and heating solutions, like wood heaters. Their SC range of pellet heaters is a popular choice among homeowners who are looking for an affordable European made pellet heater that is efficient and eco-friendly. The SC Range of pellet heaters from Piazzetta are the most affordable models made by Piazzetta but still come with many features and still have that great design and quality found only in European made pellet heaters.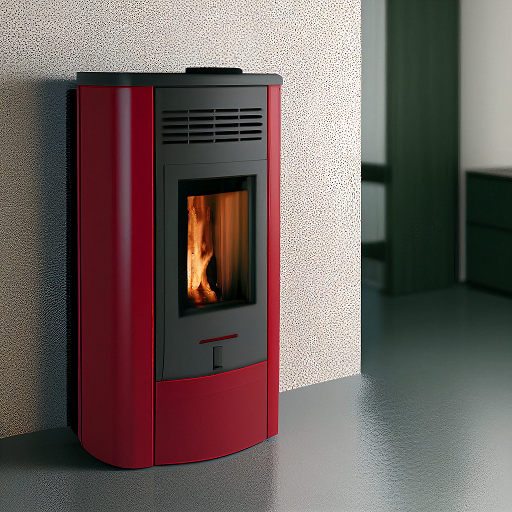 SC Range Benefits
Here are some of the key features and benefits of the SC range of pellet heaters from Piazzetta:
Efficient Heating: The SC range of pellet heaters from Piazzetta is designed to offer efficient heating with minimal emissions. The heaters are equipped with an advanced combustion system that ensures optimal burning of the wood pellets, resulting in a high heat output and low fuel consumption.
Easy to Use: The SC range of pellet heaters is designed to be easy to use and operate. The heaters come with a user-friendly control panel that allows you to adjust the temperature, set the timer, and control the fan speed with ease.
Stylish Design: Piazzetta's SC range of pellet heaters comes in a variety of stylish designs that are sure to complement any home décor. From traditional to modern, there is a design to suit every taste and preference.
Remote Control: Some models of the SC range come with a remote control that allows you to adjust the temperature and control the heater from the comfort of your couch.
Eco-Friendly: Pellet heaters are a more eco-friendly option than traditional wood-burning heaters. Piazzetta's SC range of pellet heaters produces minimal emissions, which means that they are better for the environment.
Low Maintenance: The SC range of pellet heaters is designed to be low maintenance. The heaters are equipped with an automatic cleaning system that ensures that the burn pot and ash pan are kept clean and free of debris.
SC Range of Pellet Heaters
Here is a list of the SC Range of Piazzetta pellet heater models. It is important to note that pricing and availability may vary depending on your location. Typically, the higher the heat output of the heater, the more it will cost.
Carol 6kw
Maryon 8.5kw
Maya 8.2kw
Cleope 6kw
Melany 8.5kw
Sally 10.2kw
What Makes the SC Range More Affordable
The SC Range of pellet heaters from Piazzetta come with a lower price tag than similar sized Piazzetta pellet heaters, such as those in the SY Range. There are a few reason for this difference in price. However, keep in mind that while the SC Range is the most affordable pellet heaters sold by Piazzetta, they are considerably more expensive than Chinese made pellet heaters. They are also typically more expensive than other European brands, such as Palazzetti pellet heaters.
First, the SC range is made out of steel, which is much cheaper than the SY range and the majolica cladding. Next, the SY range blows hot air out from the bottom of the pellet heater (marketed as the Mulitfuoco System), whereas the SC range vents from the top like most Chinese heaters. Venting from the bottom creates a more even heat in the room. Another reason is the SY range offer up to 12kw heaters, whereas SC range only goes up to 10.2kw.
Bot the SC range and SY range are high quality pellet heaters and function the same. The main difference between the two is quality of the material used to make the pellet heater and a few extra features such as the Mulitfuoco System which heats a room more evenly. There are a few other minor differences but essentially the SY range are a much more beautiful and offer a more unique design than the SC range.
Where to Buy Piazzetta SC Range Pellet Heaters
Depending on where you live in Australia you may or may not have a Piazzetta retailer nearby. If you live in Tasmania, then there is Tas Energy & Heating in the NW of Tasmania and also Hunts Heating down in Hobart. Tas Energy & Heating have been selling Piazzetta heaters for several years in Tasmania and offer a wider range of heaters. If you want to buy a pellet heater in Tasmania then I'd check with either of these retailers, depending on where you live in the state.
If you live outside of Tasmania then there are several retailers who sell Piazzetta heaters. I'd definitely check where to buy a pellet heater article as I have what I think is a complete list of retailers in Australia who sell pellet heaters, the brand of pellet heater and their contact details. Piazzetta is the number one European pellet heater sold in Australia, so there most likely will be someone nearby where you live or at the very least in the same state.
My Thoughts on the Piazzetta SC Range of Pellet Heaters
There's no denying Piazzetta pellet heaters, even the SC range, are extremely high quality pellet heaters. The SC range is considered the more affordable Piazzetta heater but stand it next to other European and Chinese brands and you'll see that even the SC models are still high quality and pack an excellent design. However, they aren't cheap. For me, it comes down to price. Are you happy to pay for a better looking and better design pellet heater or do you prefer to go for best bang for buck which might cost the same but comes with many more features, such as a bigger hopper and more heat output, while also being slightly cheaper.
I think that's what you need to decide. Even if you do spend a considerable amount of money on a pellet heater, they can easily last 10+ years provided you look after them. From this point of view it probably doesn't matter how much your pellet heater costs because you are going to be using it for a very long time. I personally prefer function over fashion, mainly because I simply can't afford Piazzetta heaters. If I could, I would definitely buy one because they truly are beautiful heaters that are second to none in terms of design and appearance.